Internships fair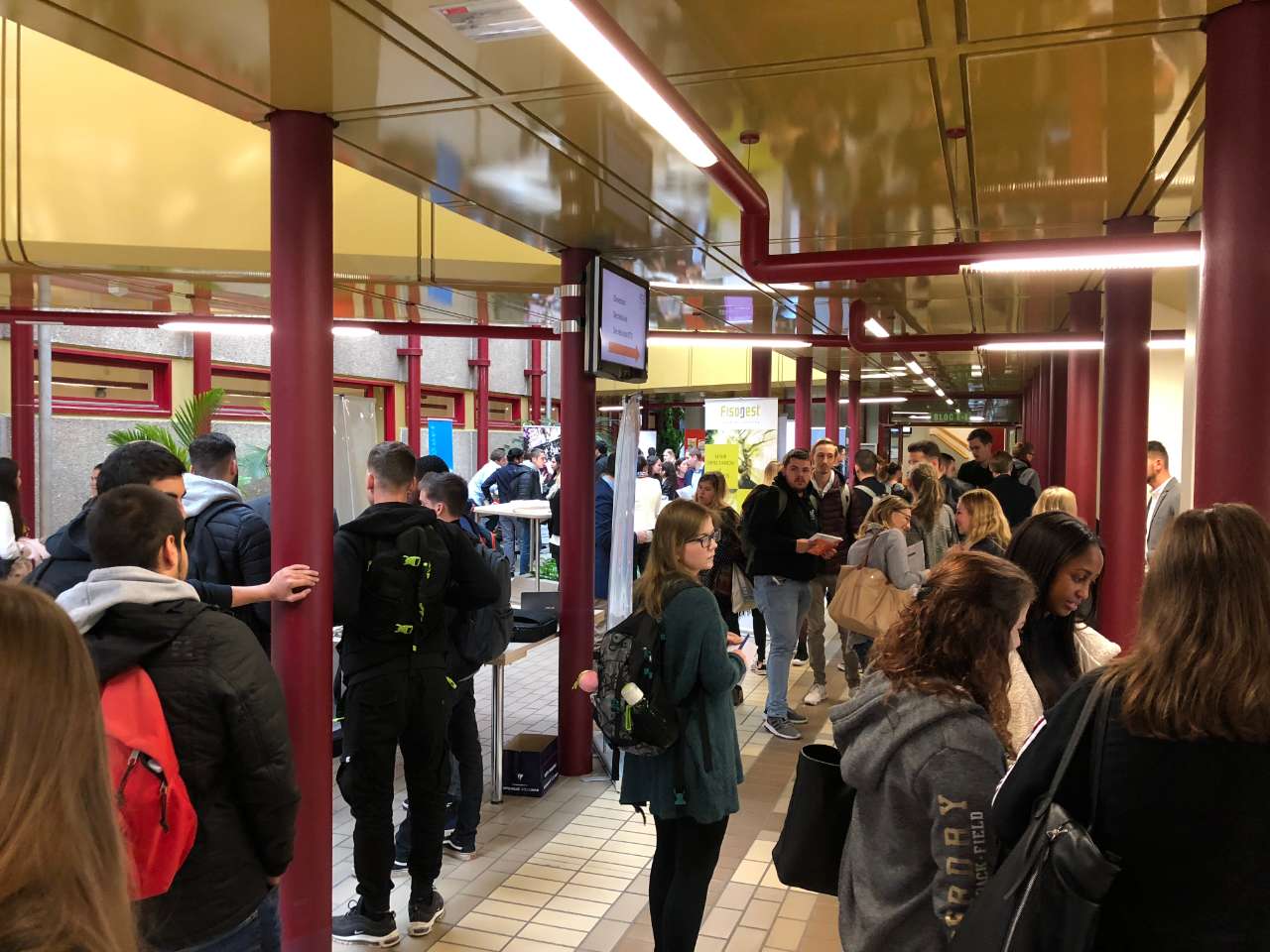 In order to meet an increasing demand on the part of companies and institutions wishing to present themselves at the ECG to advertise available internships or positions, the ECG organises a "BTS Final Year Internships Fair". Each company and institution is provided with a table and sufficient space to set up a rollup banner. Students from the 3 BTS specialisations – Executive Assistant, Accounting and Tax Manager as well as Business and Marketing Manager – can discuss with the representatives of participating companies and institutions and at the same time hand in their CV and cover letter.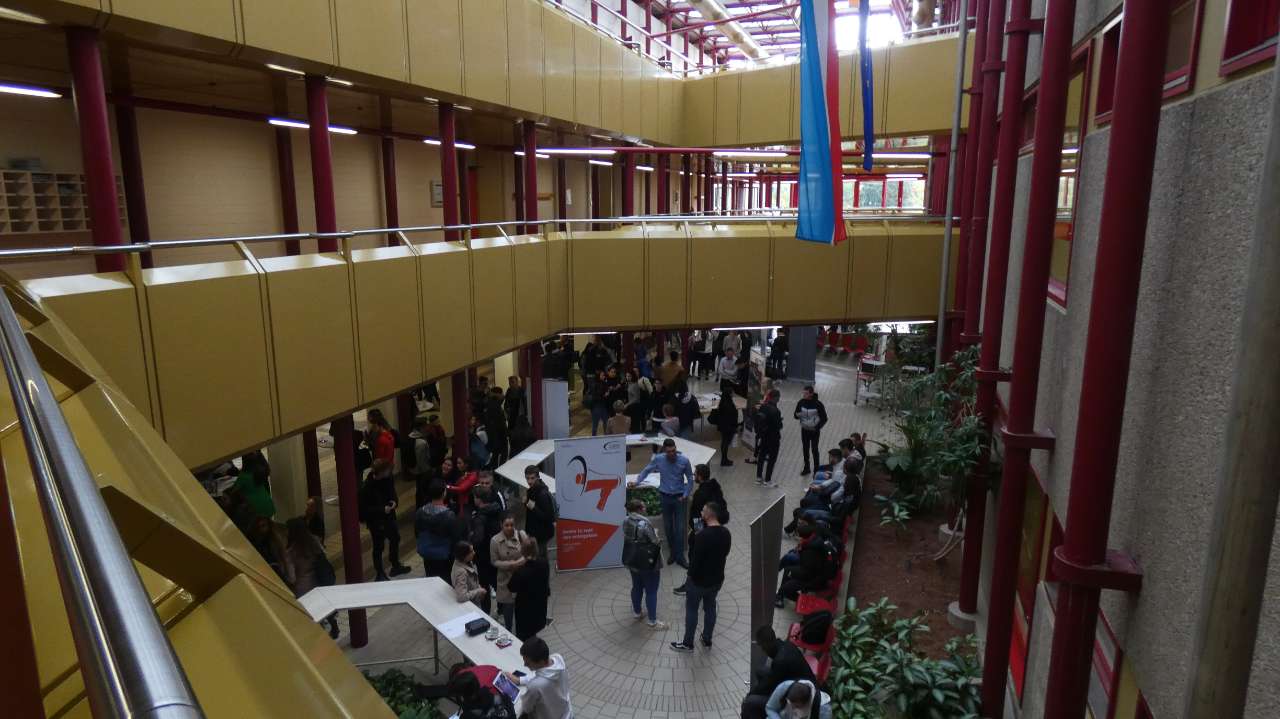 08.10.2019
La deuxième bourse aux stages a eu lieu le 30 septembre 2019 à l'ECG.
Read more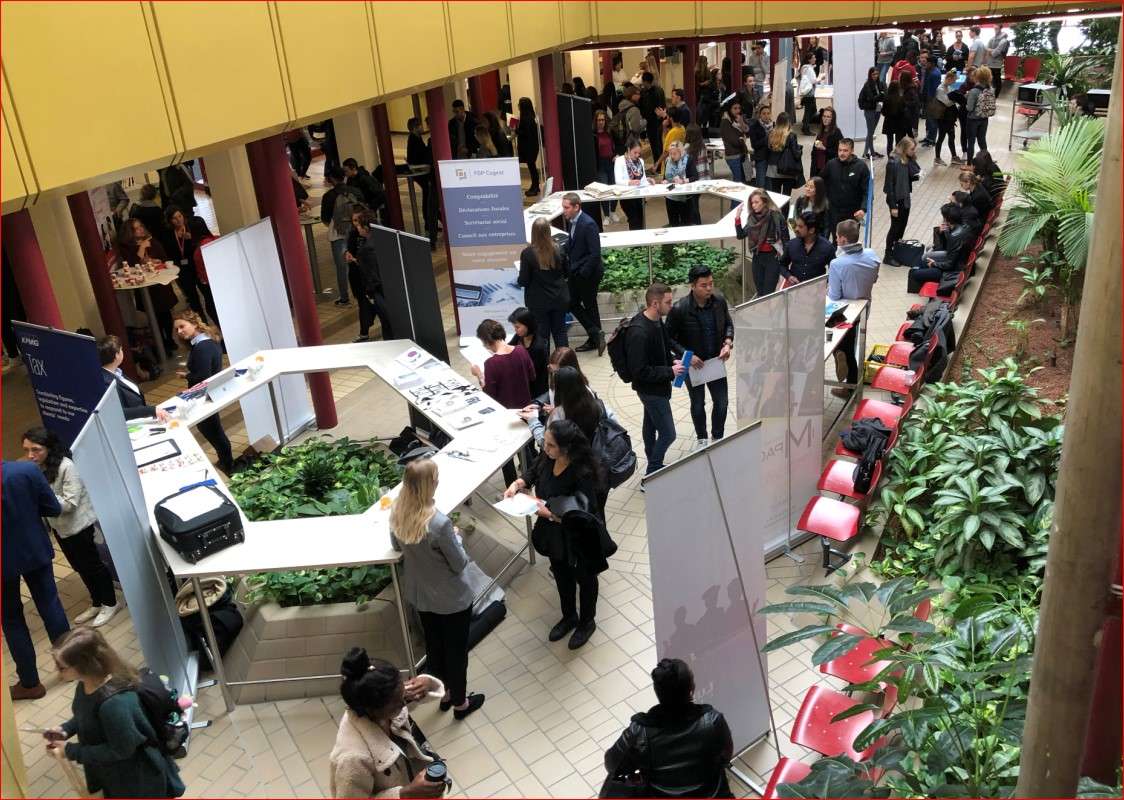 01.10.2018
À l'ECG les études de BTS - et également celles de Bachelor organisées en partenariat avec l'Université du Luxembourg - comprennent un stage long : 18 semaines en entreprise. Le stage se déroule au cours du dernier semestre, qu'il occupe entièrement.
Read more