Jobfair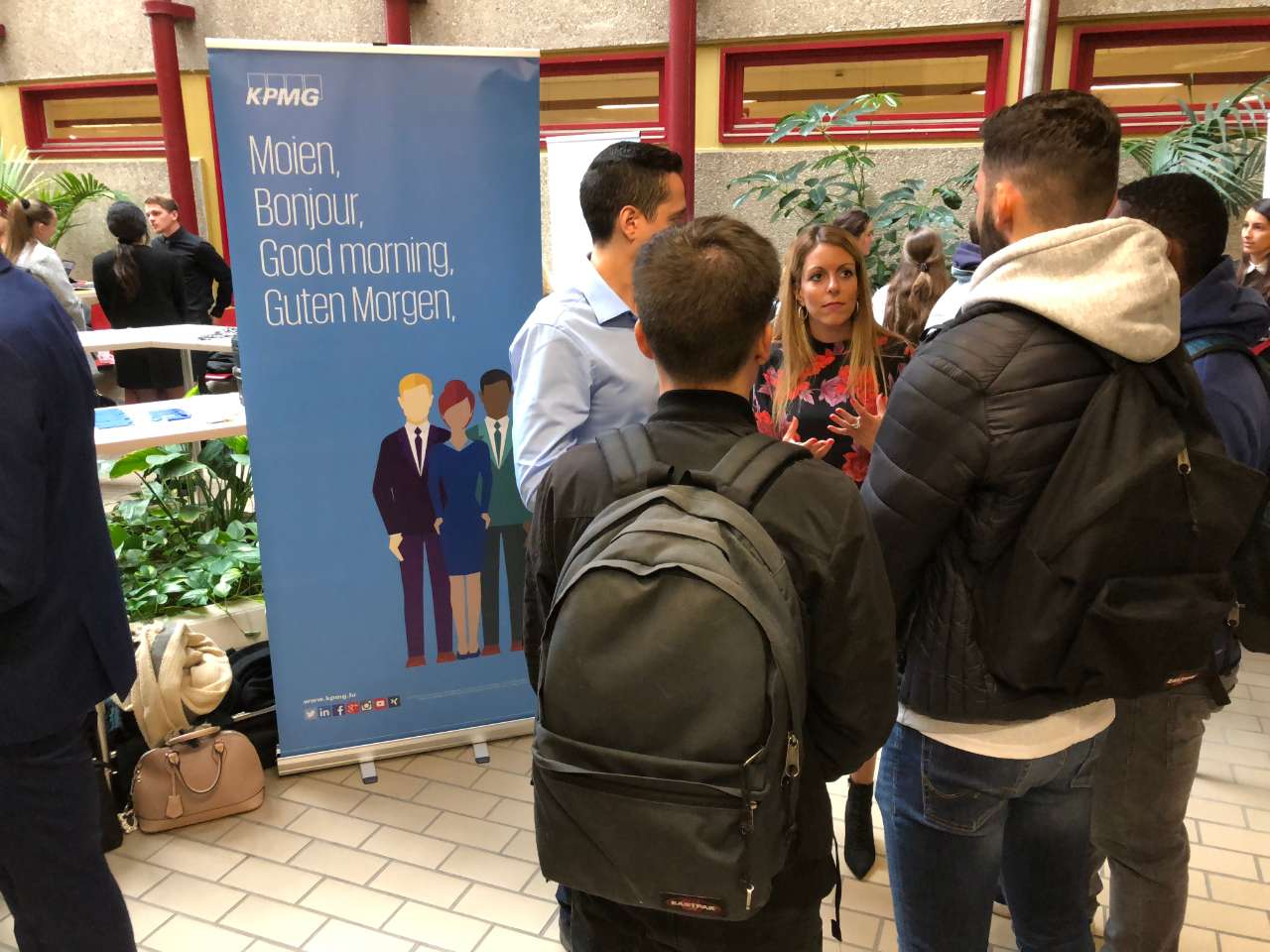 In December of every year, the ECG's educational guidance team organises its traditional JOBFAIR, enabling 2nd grade pupils to meet up with professionals. The goal is to provide pupils with vital guidance in choosing future study courses and careers by meeting professionals from different economic sectors in Luxembourg, both from the private and public domain. Pupils work in small groups and can therefore easily ask questions.
Each pupil can select three workshops related to specific sectors from a total of 10. Most workshops are mainly held by several specialists from different related professions. Thus, for example, the workshop on legal professions may feature a judge, a lawyer and a bailiff.
The guidance team analyses pupils' interests in a survey implemented at the beginning of each academic year. The following domains are frequently present:
banking
insurance
legal
consulting
teaching / social domain
communication
journalism
entrepreneurship
real estate
tourism
The event is structured as follows:
8:05 PM: welcoming of pupils and participants followed by a presentation of the general situation of the labour market provided by ADEM (Luxembourg's employment administration)
9:00 PM: students join their 3 chosen workshops
After the lunch break, the afternoon session is dedicated to a general debriefing in small groups, which are hosted by the members of the school guidance team. In this context, pupils present the workshops they attended to their peers.
Every year, this event turns out to be extremely popular with both our pupils and professionals.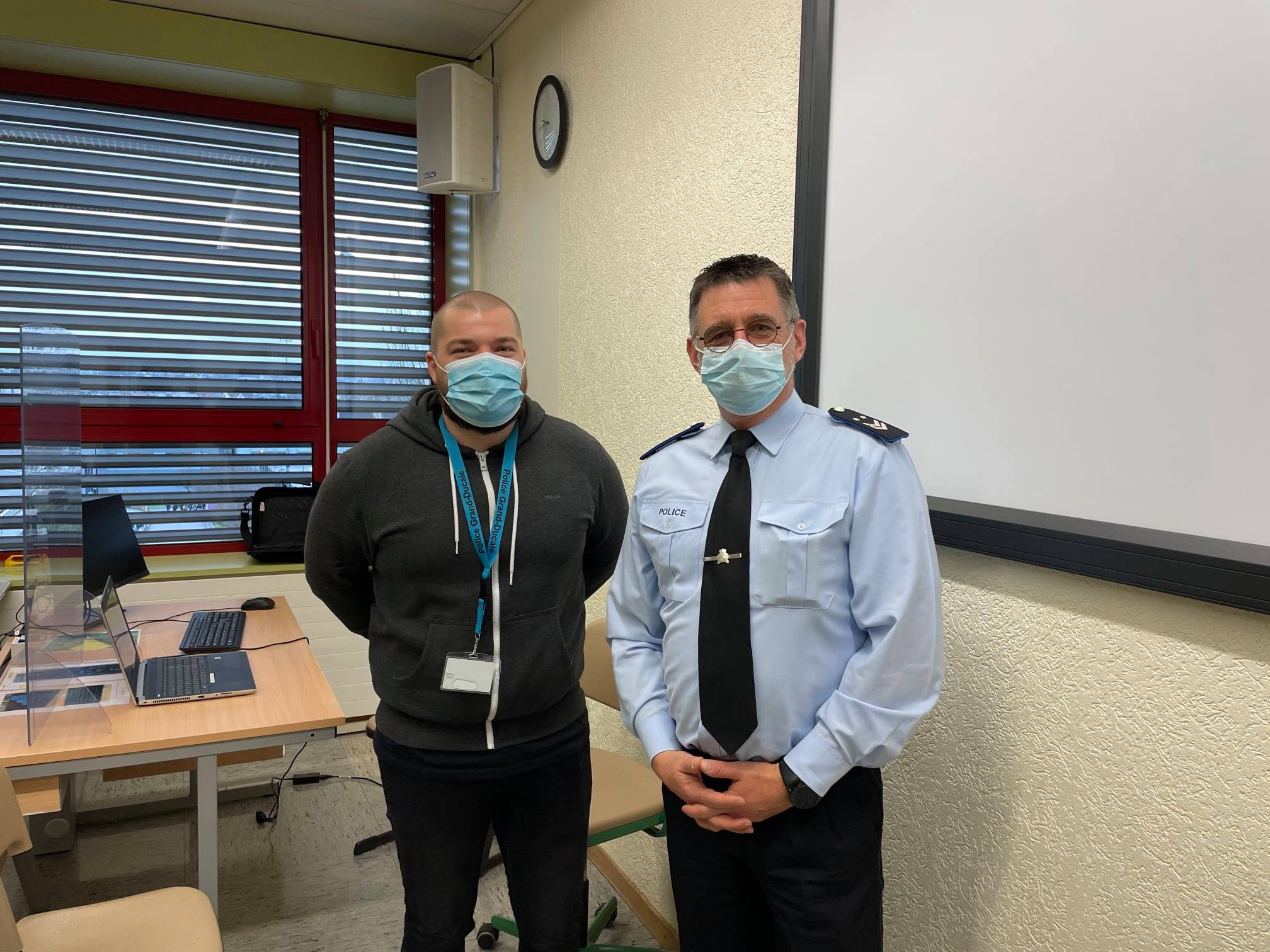 04.01.2021
Am 17. Dezember fand auch dieses Schuljahr wieder die traditionelle Jobfair im ECG statt. Neu war jedoch, dass sich die Jobfair in diesem Jahr in eine digitale Veranstaltung verwandelt hat.
Read more