Resource Library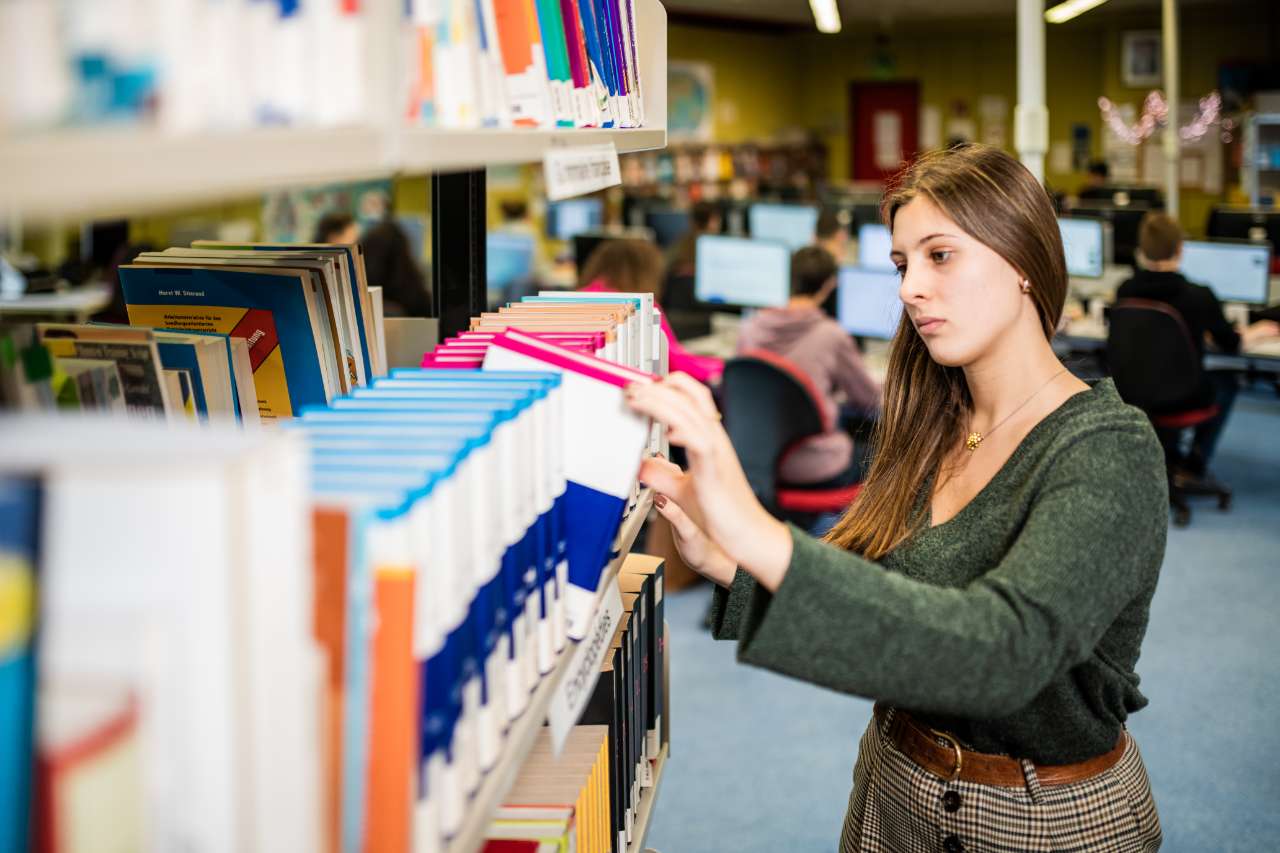 The resource library is equipped with 18 computers. It is a work and research place made available for students and pupils for pedagogical purposes. It is open from 7.30 am to 4 pm, non-stop.
The resource library also has a working space and an adjoining room which enables students to work quietly.
The ECG has a great variety of German, French, English and Luxembourgish books which can be borrowed.
Pupils and students have the possibility to borrow books, by simply filling out a form given to them by a member of staff, they can read newspapers, magazines and journals in situ.
A "self-study" section is also available. Pupils and students have access to workbooks and exercises so that they can progress in a specific subject.
In addition, in the school hall the Book Exchange can be found. Pupils, students and teachers can leave a book and take another in exchange. This project guarantees that everyone has access to books. After having read the book, they can either put it back it or keep it and put a different one back on the shelf.
Since its introduction, the Book Exchange has become widely popular among ECG students.