Standing Desk
"Standing desk" classes: progress and outlook
With the launch of the project in 2018 in a 2GCG2 at the ECG, the pilot project 'Standing Desks' turned out to be a tremendous success for both pupils and teachers.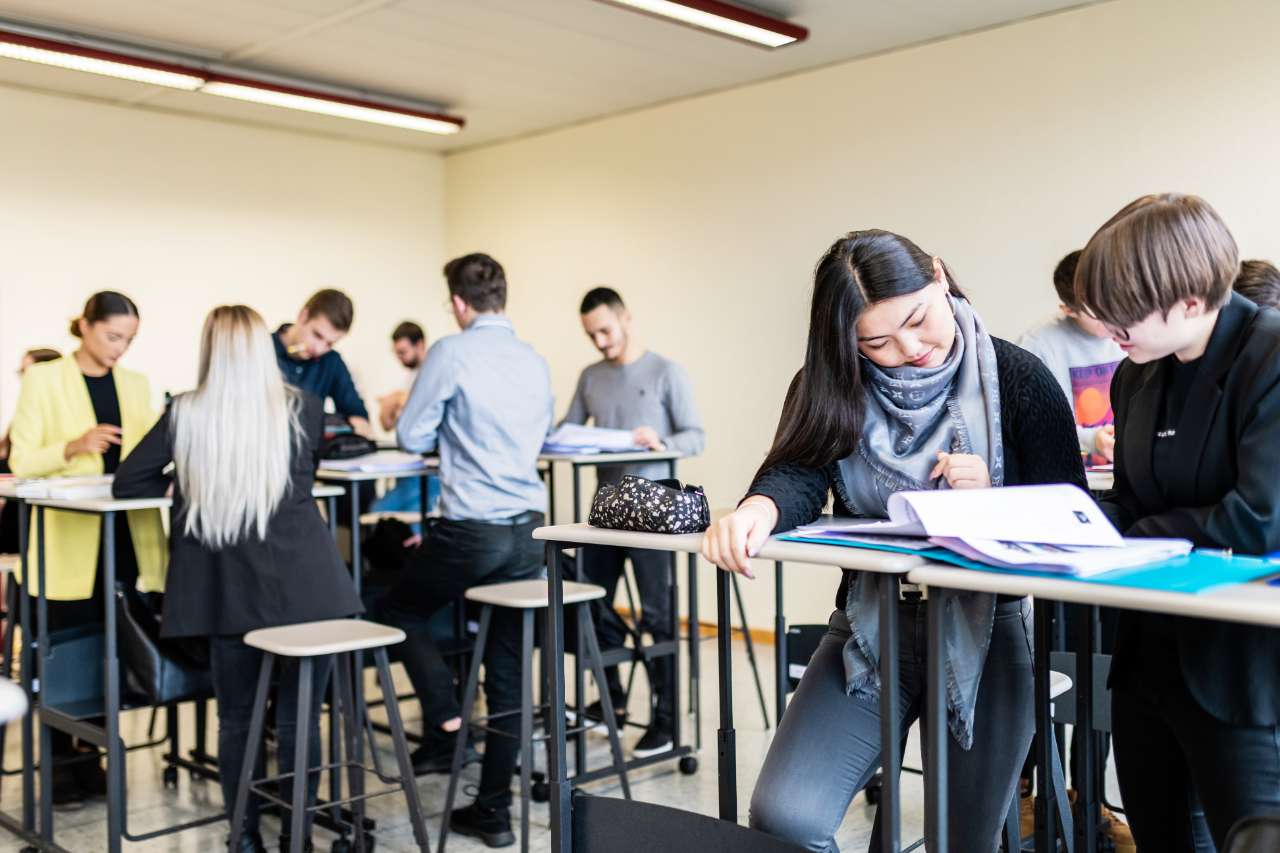 The assets of this innovative approach to teaching, based mainly on a flexible and dynamic classroom setting through the use of purpose-built classroom equipment, are manifold.
According to the pupils, the benefits of the classroom setting are both physical and psychological. The use of the standing desks has a positive effect on the general classroom atmosphere and has led to increased levels of motivation and concentration. The pupils also claim to experience lower levels of fatigue. Moreover, it contributes to an improvement in academic achievement as well as higher test scores.
In order to validate these observations, objective and verifiable data has been gathered in the second semester of the pilot project by implementing a standardized test (Bericht_d2-R_Test_-_Standing_desk.pdf). The results of this test have shown that, compared the other 2e classes, the pupils of the standing desk class achieved higher levels of concentration and a prolonged attention span. Perhaps surprisingly, their concentration was shown to increase throughout the course of the schooldays. Their academic achievements corroborate with the test results.
The teachers could observe a positive classroom environment and higher levels of motivation among pupils. The standing desks allow for improved communication and enhance group work as a result of the possibility to rapidly modify the classroom setting. Student-teacher interaction has also improved as the setting allows for more spontaneous communication.
Taking the great number of advantages into account, Mr. Joseph Britz, the principal of the school has decided to implement the project in further classes. Currently, there are 4 standing desk classes, one on each school level (4e, 3e, 2e, and the former pilot class on 1e).
The success of the project has given rise to a new challenge: combining the use of iPads and standing desks in one classroom. We are looking forward to the results of this project.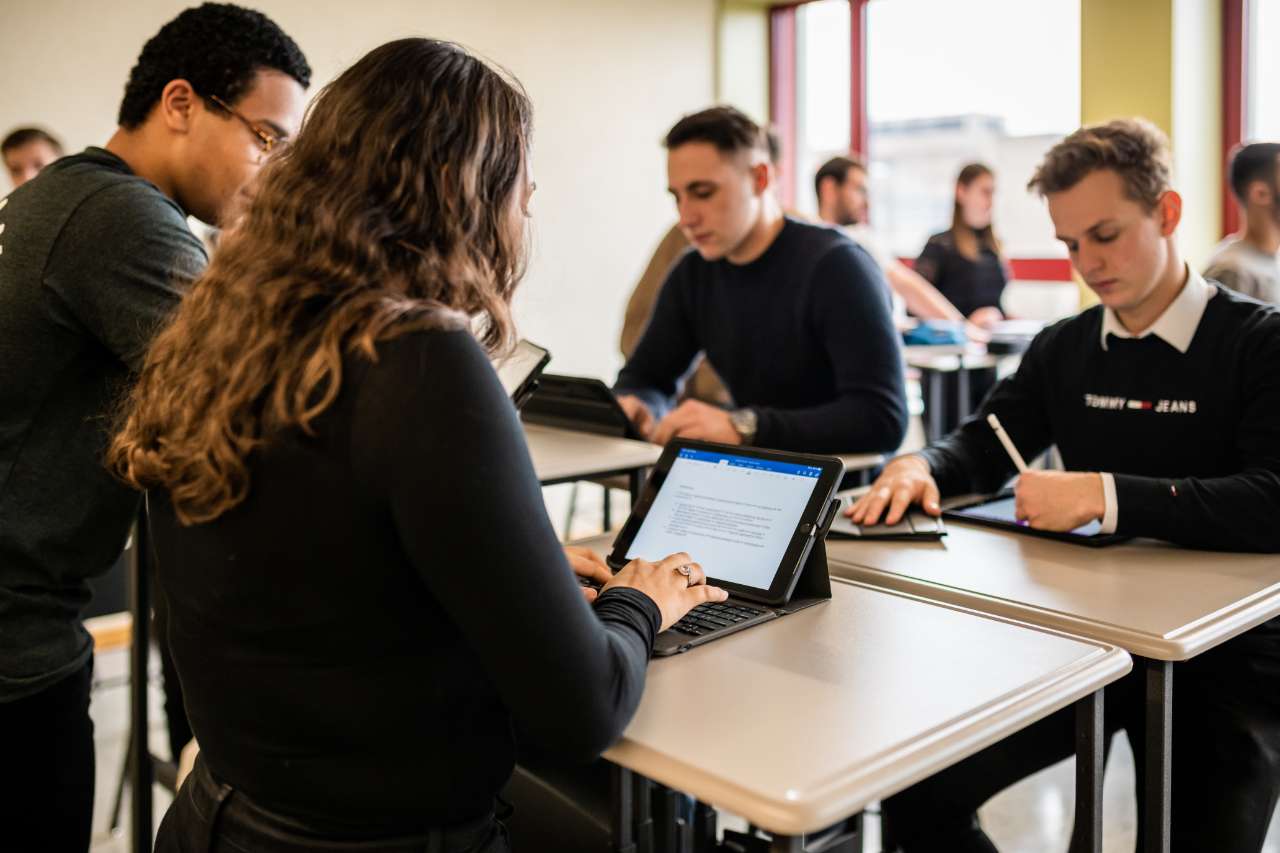 The Ministry of Education supports the project which is in line with a new initiative of the SCRIPT : « Räume bilden – vers un environnement apprenant ».
We are convinced that the standing desk classes will have a lasting ripple effect and inspire other schools to follow our lead. The ECG – School of Business and Management – is proud of being a pioneer in this domain especially in the context of its intricate relationship with the world of work.