Online student calendar
WebUntis – the online class registry
Life at school mainly revolves around timetables and schedules. Teachers, pupils and parents have to remain informed about possible adaptations and modifications. Not too long ago, timetables were only available in paper form. With the rise of the internet, this form is becoming obsolete and is being replaced by online solutions.
WebUnits allows to overcome many restrictions and provides an array of possibilities that are not only accessible to a few people working in administration.
Webuntis is a software which replaces the traditional class registry. It allows pupils and students to consult:
real time adaptations of their timetable
a list of their assignments and homework
a list of class papers
their grades
formal class book entries and absences
The pupils can access their private account on WebUntis by clicking on the link below and using their IAM login.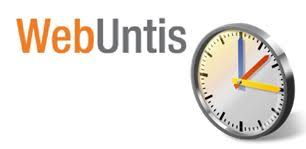 »
https://antiope.webuntis.com/WebUntis/?school=ECG

Besides consulting WebUnits on their PCs, pupils and students can use their smart phones and tablets by downloading the free WebUntis app.







Subscription iCal calendar
iCal is a standardized application that allows for the exchange of information based on a shared calendar. WebUntis is compatible with this standard and allows every pupil/student to activate their own iCal and to integrate it in their private calendar.
To activate the application, go to WebUntis and click on 'Publish the calendar' in your profile.

Copy the link which allows to share the URL and pair it with your personal calendar. You can use the link to receive access to the timetable in your personal calendar (Outlook, Google calendar, …).