Ties between the educational and economic world


Contact with companies – philosophy and importance
Being an Entrepreneurial School, The ECG values the contact with professional and entrepreneurial world. A partnership between a school and company does not only lead to developing relationships between these two realms, but also allows to improve mutual understanding, thereby promoting an actual exchange of knowledge and skills. This is a major stake in the economic world and modern educational system.
A close connection between our administrative and economic seminars and the working world is a prerequisite to prepare our pupils and students for current and future challenges. Developing relationships between the academic and the professional environment, and more specifically with companies, forms an integral part of our current system. Thus, we can encourage our students' professional integration, develop of their entrepreneurial spirit and help and support them in their personal project. Furthermore, we equip pupils and students with the necessary skills to allow a smooth transition between school and the working world.
Our pupils and students will indeed be tomorrow's leaders. A partnership between the school and companies can thus be seen as a type of pre-recruitment process, enabling companies to have the best competences at their disposal at the right moment.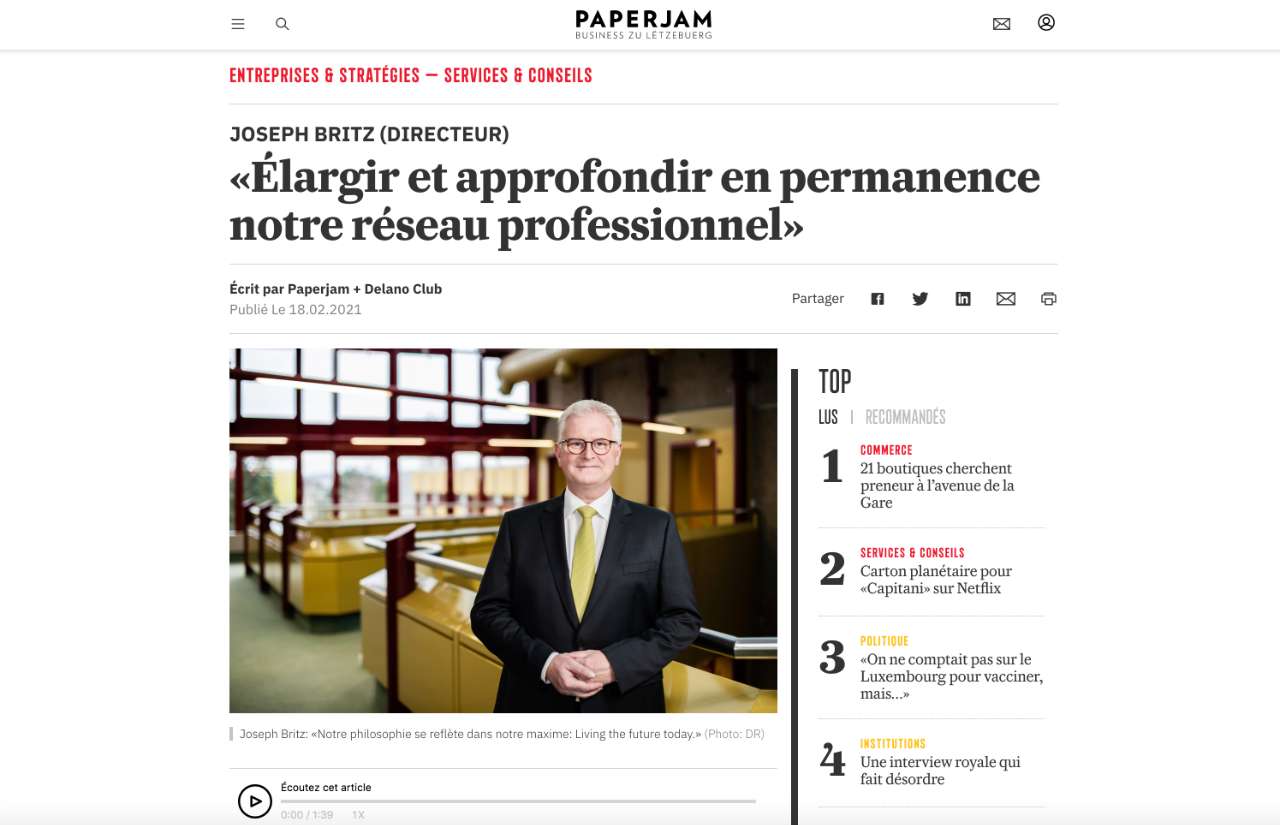 19.02.2021
Le Paperjam + Delano Club accueille un nouveau membre: ECG – School of Business and Management.
Read more